Celebrate LGBT Pride in July with over 20 events to choose from including London, Newcastle, Liverpool, Bristol, Belfast, Nottingham, Bournemouth and Sheffield.
Dominic Hall | 5th July, 2019 | comments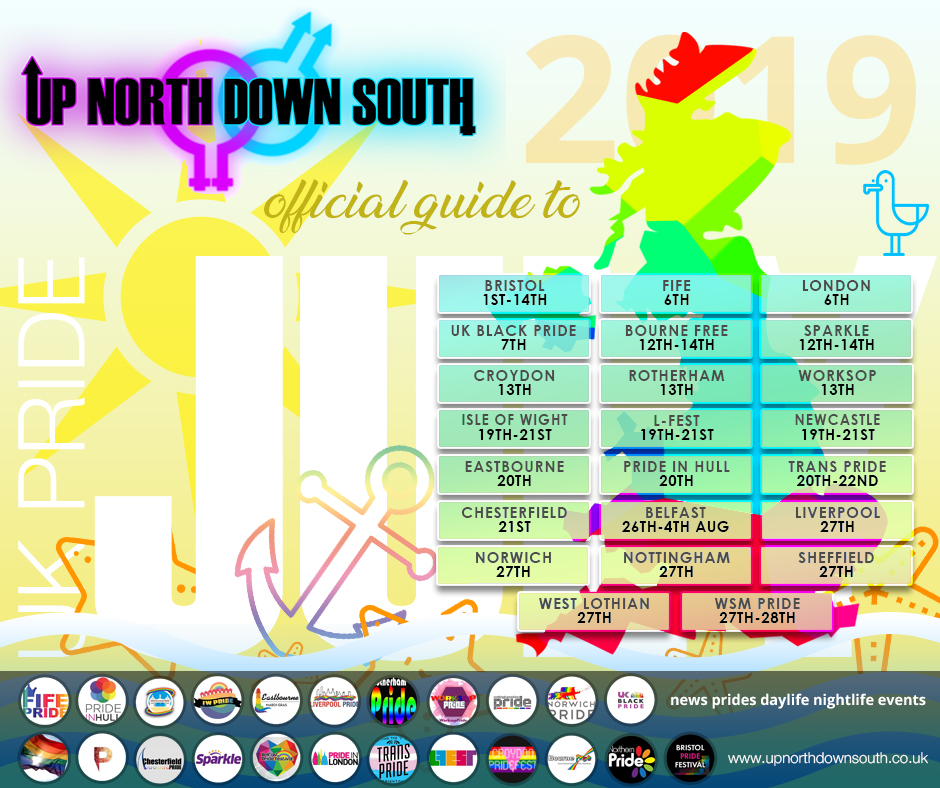 UpNorthDownSouth UK Pride Guide - July
The month of July 2019 sees Pride events in Bristol, Fife, London, Sheffield, Bournemouth, Rotherham, Worksop, Isle of Wight, Newcastle, Eastbourne, Hull, Chesterfield, Belfast, Liverpool, Norwich, Nottingham, West Lothian, Weston Super Mare as well as UK Black Pride, L-FEST, Croydon and Trans Pride.
Which will you go to?
source: UpNorthDownSouth